Are you tired of running in and out of the house while barbequing or entertaining? Then an outdoor kitchen and BBQ just might be the thing for you. At R.A.L Builders, we work alongside Lion Premium Grills to create your perfect outdoor kitchen experience. We've got you covered from top-quality grills, refrigerators, storage, bar faucets, sinks, etc.
Have you dreamed of the perfect Grill to make those house parties something to remember? Consider Lion Premium Grills with R.A.L Builders. Combined with a smoker box, grill, backburner, rotisserie, and warming rack, this grill will cover the main course but the entire meal in one convenient location. Make your outdoor and entertaining experience one of comfort and style.

CLICK ON THE LION PREMIUM GRILLS LOGO TO FIND OUT MORE!

R.A.L. Partner's with Aermist to bring you quality outdoor mister options.
Find out more about Aermist by clicking the links below!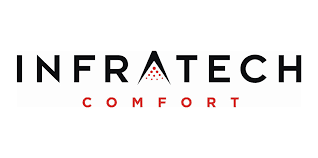 AND we Partner with Infratech to bring you the best in outdoor heaters.
To find out more about Infratech heaters, click on the links below!