Our essential patio covers are the most popular cover selections. Clean lines complement your existing roofline, and they can be installed on your roof, fascia, or wall. Pick this option if your style is classic!
In rain or shine, a Solid Patio has got you covered. Solid Covers offer full shade and total protection of your patio. Try out our Insulated Roof Panels or our Flat Pan Covers. An expanded polystyrene core is layered between embossed aluminum panels to create the Insulated Roof Panels. Therefore, whatever you envision, we can make it a reality.
Four Seasons Solid Patio Covers & Combinations
Four Seasons Insulated Patio Cover
Love the sun but want some shade? Lattice Patio Covers allow you to enjoy the sun in various ways while customizing your sun to shade ratio to suit your preferences. Enjoy the aesthetically pleasant sight of a lattice cover in your backyard with our products.
Duralum Patio Cover (Slate-Flyer)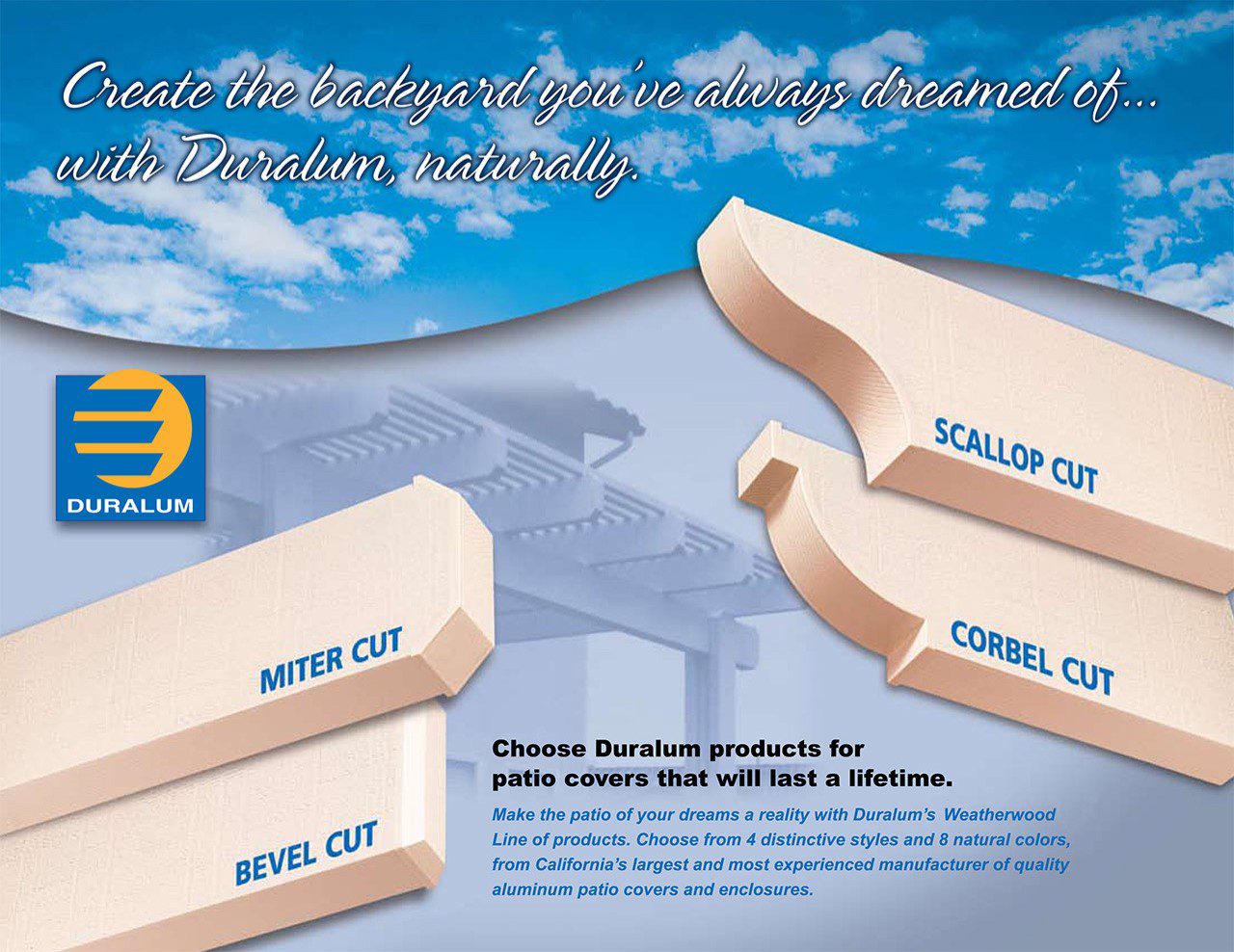 Four Seasons Patio Covers (Classic Series)
Do you want a cover with both open and solid style sections? We can do it. Combination Patio Covers allow you to choose how you want to be protected from the hottest days to the coldest winter days, rain or shine, every day. They enable your imagination to get creative when designing your environment.
Louvered Patio Covers elevate the outdoor experience by integrating function and sophistication. Do you wish you could alter your patio cover based on the weather? Now, meet the Louvered Patio Cover. This is the perfect option for entertaining outdoor enthusiasts.
Louvered patios can be opened and closed according to the weather and your needs. The Louvered Patio Cover allows you to enjoy your backyard in any weather, whether you are hosting an event or simply lounging on your back patio.